What is the Cost of Waiting to Purchase a Home in the DC Area?
The following chart shows an analysis of a buyer purchasing a $500,000 home, with a 5% down payment.
And let's just assume that interest rates stay the same for the next 3 years. That's unlikely, but let's be optimistic for the time being!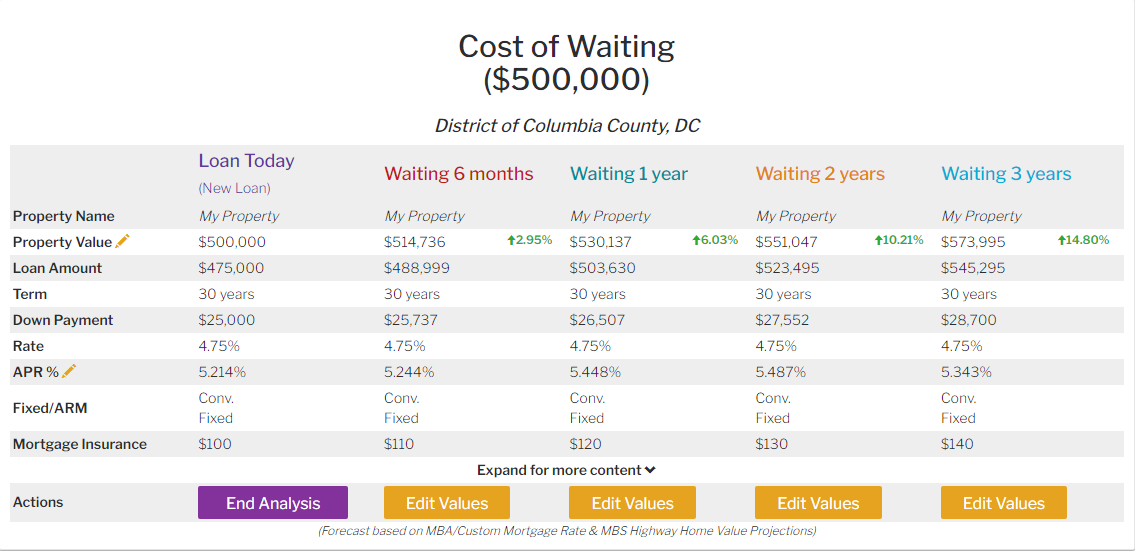 Waiting 1 year may cost you $35,000 more! Waiting 3 years may cost you $74,000 more!

Let Tracey & Joe help you get to the finish line soon!
Article Courtesy of:
Joe Dawson | Home Loan Expert
Mission Mortgage
Tel: 703-376-1967