THE DISTRICT CITY LIVING TEAM
Carlos Javier Arroyo — Realtor | Buyer Specialist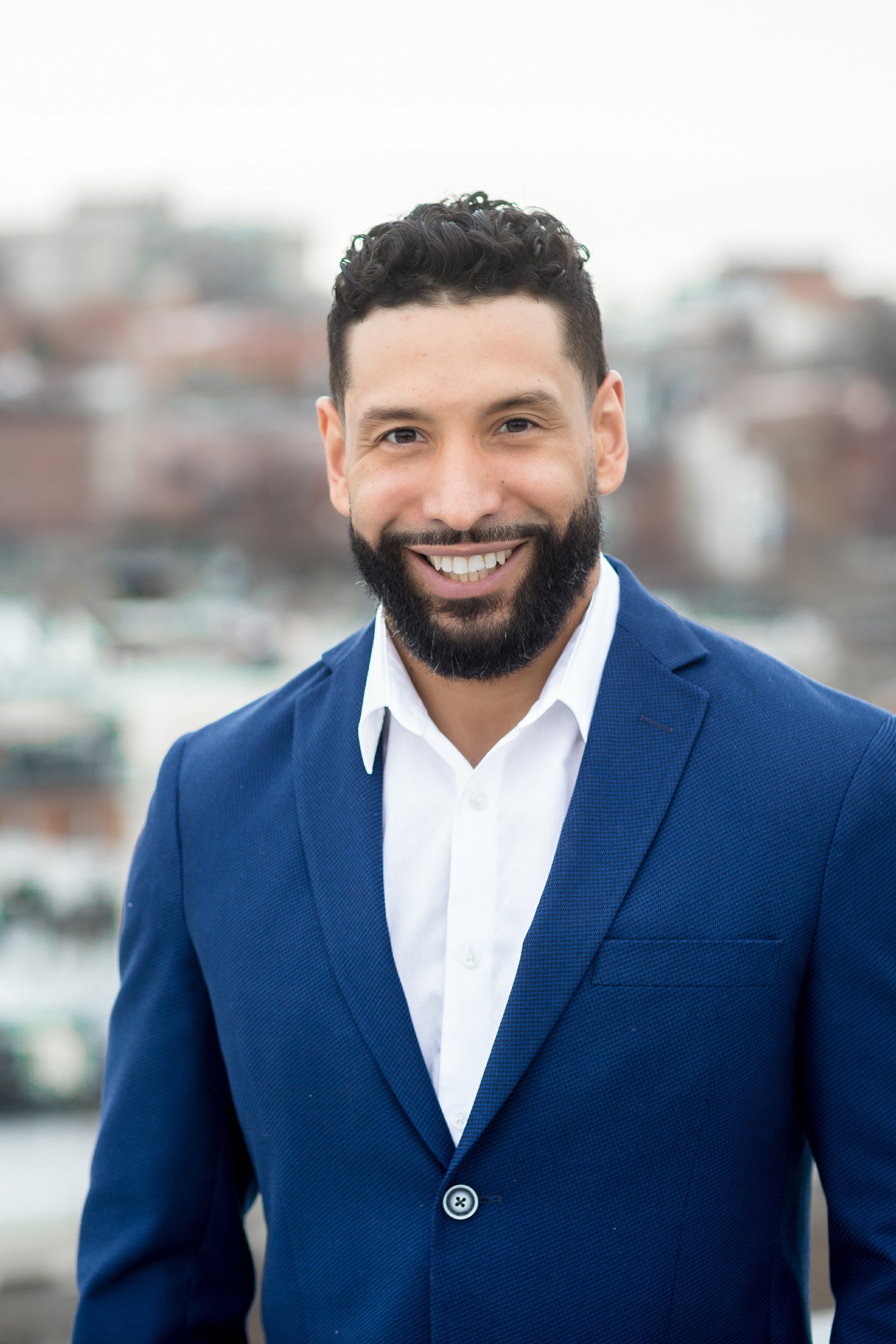 Customer Service, Innovation, Tech Savvy, Value, Understanding of the Market, and Strong Work Ethic - That's what Carlos Arroyo is all about. With an undying love for real estate, particularly in the DMV area, Carlos blends this passion with his tenacity. His excellent relationship-building skills and ability to overcome challenges makes him great at what he does.
Just like that, Carlos's people skills and communication expertise beyond the closing table are essential to his great real estate business.
His network of vetted and skilled professional lenders is what provides his clients with the best guidance. Not only does this help close mutually profitable deals, but it also helps in educating the client every step of the way.
Whether it's a late-night pre-approval or a same-day home inspection, Carlos' dedication to his clients assures timely action. He has an infectious positive energy that is motivating and uplifting, helping clients feel at ease when they need things done.
He is a problem solver with an ability to see beyond challenging circumstances. This puts him at an advantage over other agents because his clients can rely on his all-rounder skills for exceptional results.
His reason for landing in the real estate market is perhaps what makes him the best in the business. As a military person, (growing up in a military family) Carlos has moved around every 2-3 years, which has enabled him to gain a wholesome understanding of adapting to changing environments.
He understands the importance of settling in a home, which is why he wants to help others achieve the dream of owning a home to set up roots and build memories that will last forever.
In his free time, Carlos feeds his passions by diving into the world of fitness. If he isn't teaching classes at the local gym, he is exploring different restaurants and hidden dive bars around the city for delectable cuisines and cocktail mixology. To keep up with what the DMV has to offer, he loves to bike and explore great trails throughout the city in order to update himself on what's available in the market. Just like any other, he loves concerts, traveling, music, film, and karaoke.
With his background, experience, confidence, and reliability, Carlos knows how to put more than just an offer on the table.
Contact Carlos for a free consultation at 202-600-0991 or carlos@districtcityliving.com | Follow him on Instagram @districtlycarlos/