RELOCATING? PROS and CONS of LIVING in WASHINGTON D.C.
by Sharrah Lomigo and Tracey Williams Barnett, Home Marketing Assistance Certified Relocation Realtor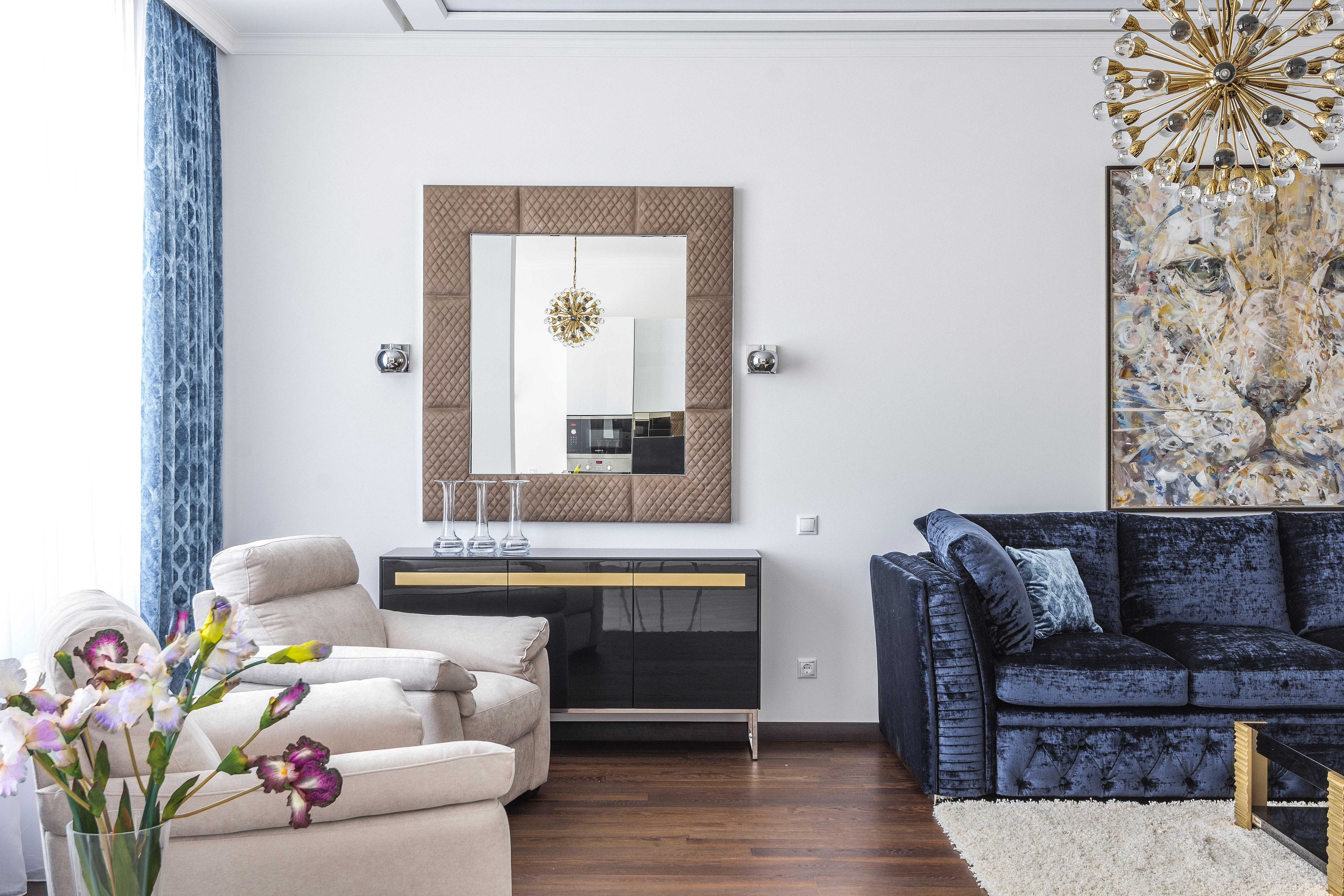 Washington D.C. is regarded as one of the most beautiful and historically significant cities in the United States. It is a thriving metropolis with endless opportunities, award-winning restaurants, and incredible landmarks that will take your breath away. From the monuments and museums that make it one of the most popular tourist destinations in the world, to the professional opportunities available to those who live and work here, DC offers something for everyone. Whether you're relocating, buying your first home, or investment property, Washington DC should be at the top of your list! In this article, we'll explore the pros and cons of living in Washington D.C. so that you can make an informed decision about whether or not moving to DC is right for you!

PROS
ROBUST PUBLIC TRANSPORTATION
Washington, D.C.'s robust public transportation system makes getting around town easy and convenient. It has 6 major metro rail lines that can transport you to major areas throughout DC, as well as to points in Maryland and Virginia! DC is also ideally located near three major airports, including Reagan Washington National, Washington Dulles International, and Baltimore-Washington International. In addition, there's an Amtrak train station only minutes away from downtown D.C.; in less than a 3-hour train ride, you can be in NY! Whether you're flying out for a family vacation or headed to an overnight business meeting, these transportation hubs make Washington D.C. accessible to anywhere in the world!
BICYCLE FRIENDLY
Biking is a great way to get around Washington DC. There are bike lanes on many streets and plenty of bike racks downtown. You can also buy a Capital Bikeshare membership and use one of the hundreds of bicycles in the system. The bikes are easy to ride, and they're a great way to get around town without spending money on gas or parking. Plus, biking is good for your health!
AN MECCA FOR FOOD, ARTS, AND ENTERTAINMENT
If you're looking for a small yet vibrant city with plenty of art, culture, and activities, Washington DC is the place for you! DC is full of rotating attractions, theater, concerts, world-renowned museums, art galleries, award-winning restaurants, and lively nightlife including late-night haunts to satisfy even the hard-to-please.
BOOMING HUB AND ECONOMY
The city's economy is booming and is considered one of the strongest within the U.S. Home to the White House, a symbol of the United States of America, Washington DC generates jobs across various industries, from government and hospitality to technology and more. In addition, DC is home to more than 20 colleges and universities, and hundreds of corporations and associations.
Universities are responsible for much of the country's research and development, as well as for educating future leaders and professionals. Major corporations are responsible for creating jobs and driving economic growth. These institutions are essential to the country's success and play a vital role in Washington, DC's economy.
LOCATION, LOCATION, LOCATION
Washington, DC is centrally located, making it convenient to get to major nearby areas like Baltimore, the many Delaware beaches, Atlantic City, Philadelphia, and New York City. In just under 2.5 hours by car, you could be at Philadelphia's Museum of Arts steps…standing where Rocky once stood--or in less than 3.5 hours (1.20 minutes by air) at a Broadway show in New York's Theater district. And let's not forget the DMV's other benefit, we are not talking about the Department of Motor Vehicles, but the local acronym for DC, Maryland, and Virginia. With Washington, DC nestled between Maryland and Virginia, it's easy to hop between states, you can get to Arlington, Virginia, or Silver Spring, Maryland in as little as 15 minutes! So join the many commuters who work in Virginia or Maryland, but choose to live in DC where all the action is!
Whether you're just visiting for a few days or looking to stay, make sure to check out all of the great things this wonderful city has to offer!
However, as with other major cities, there are also drawbacks to living in Washington, DC, which anyone considering relocating…should take into account before making a decision.
CONS
HIGH COST OF LIVING
Living in Washington, DC can be expensive. The cost of living, including housing and food, is high. You will also need to budget for various expenses such as transportation, clothing, and entertainment.
According to the Economist's 2019 "Cost of Living" report, Washington D.C. is the seventh most expensive city in the world. If you are considering buying a home in Washington DC, you should be prepared to pay a high price tag. According to recent data from the National Association of Realtors, the median price for a home in Washington DC is over $630,000. This means that half of all homes in the city sell for more than this amount. If you are looking for an affordable option, and willing to commute your best bet is to look outside of the city center. The median price for a home in surrounding suburbs is just over $360,000.
In Washington, DC, rents are pricey too! Most individuals should be prepared to spend up to one-third of their income on housing. The average rent for a small one-bedroom apartment is over $2,300 per month!
HEAVY TRAFFIC
If you're planning to move to or around Washington D.C., be prepared for some heavy traffic. According to data from the Inrix Traffic Scorecard, Washington D.C. has the eighth-worst traffic congestion globally. The average commuter spends 82 hours a year stuck in traffic, and peak-hour commuters spend an additional 34 minutes sitting in gridlock. If you're looking to live in the DMV area, be sure to plan for extra commuting time and associated expenses.
PARKING PROBLEMS
Washington, D.C. is a beautiful city, known for its abundance of parks, monuments, museums, and history, an ideal place to live, work, travel and visit. With those attractions come drawbacks. In addition to the heavy traffic, the city's available parking is limited and expensive, and even worse since COVID. If you're not lucky enough to find street parking, which is not cheap, then be ready to pay a considerable amount for garage parking. For example, at the District Wharf (SW Waterfront) Weekend and Special Event Parking rates as of November 2022 was a whopping $48 (for 4 to 12 hours)!
NOISE POLLUTION
Be prepared for some noise if you want to live in the city. According to data from the National Institute on Deafness and Other Communication Disorders, Washington D.C. is one of the loudest cities in America. It ranks as the fourth-loudest city, with an average noise level of 55 decibels (dB). That's about the same as a dishwasher or a vacuum cleaner. So if you're not used to firetrucks, ambulances, police cars, and honking horns, be prepared for an adjustment period. When deciding which neighborhood is ideal for you, be sure to take noise into account, particularly if you are someone who values peace and quiet.
CONCLUSION
Deciding to move can be a daunting task. By weighing the pros and cons of Washington DC specifically, you can make an informed choice about whether or not this is the right place for you. I hope this article has helped guide your thinking. If you have any further questions or need more information, please don't hesitate to contact a Relocation Realtor at District City LIving, we would be happy to help you as you consider making Washington DC your home!