THE DISTRICT CITY LIVING TEAM
Tracey Williams Barnett — Founder | Associate Broker | Listing Specialist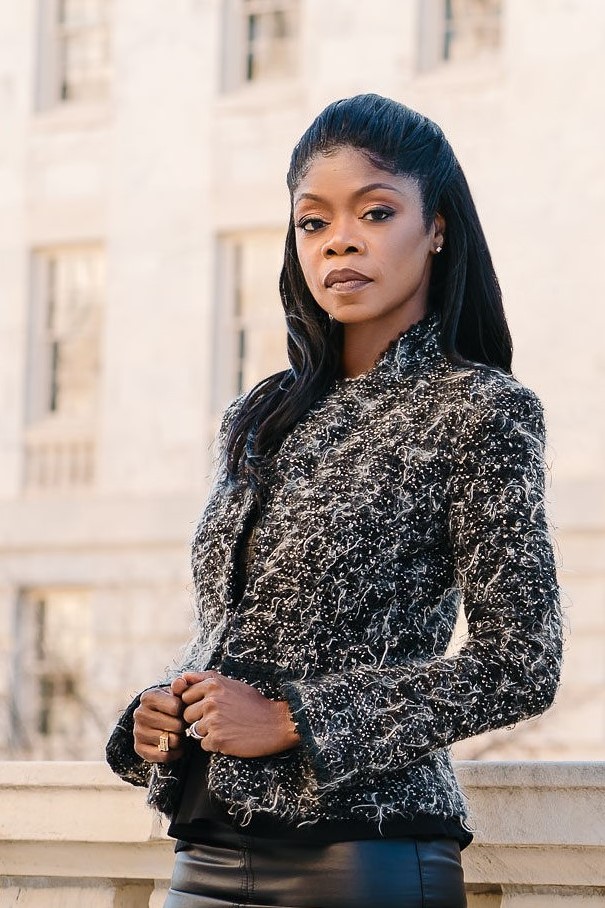 As a licensed second-generation Realtor and entrepreneur, Tracey brings negotiating, marketing, and real estate prowess to buyers, sellers and investors across Washington, DC, Maryland and Virginia. Her earlier experiences taught her—life is not a straight line.
Born and raised in New York, she left to study advertising at Howard University and turned an MBA in marketing from The George Washington University into a business consultancy—serving as a marketing strategist for Fortune 500 companies in the financial and technology sectors. Her career would soon lead to Fannie Mae, where she spearheaded the development and launch of HOMEⓇ, an award-winning app designed to educate homebuyers about the buying process.
And yet she never let her corporate career get in the way of her true passion, real estate. Because when you do what you love, 'work' is the last thing you would call it.
While most agents might buy one house their entire lives, Tracey has already purchased, flipped, rehabbed, managed and/or sold over nine 'personal' properties—condos, single-family and mixed-use properties—from Columbia Heights and Park View, to Baltimore and New York. Leveraging this investor experience with her MBA in Marketing and her corporate expertise in Finance and Technology, Tracey serves as a Trusted Advisor and Strategic Partner to her clients.
"I work extremely hard for my clients," she says, leaning on traditional values and work ethics, while leveraging today's real estate innovations and tactics—to guide prospective buyers and investors through some of the most consequential decisions of their lives. "Most clients would describe me as approachable, detailed-oriented, responsive and trustworthy."
Tracey is a Certified Luxury Home Marketing Specialist (CLHMS) and Certified Real Estate Negotiation Expert (RENE). She is a member of Top Agent Network (TAN), a network for the Greater Capital Area's top 10% agents, and is a 2023, 2022, and 2021 GCAAR Recognition Award Winner for Top Producers in Washington, DC. Tracey serves on the Public Policy for the DC Association of Realtors, and co-hosts The Reluctant Hams, a wit-infused Real Estate podcast.
A proclaimed foodie, Tracey loves to travel and serves as a community resource and volunteer in Adams Morgan, Washington, DC where she lives with her husband. The best thing is— she gets to do what she loves most (real estate)—every single day.
Contact Tracey for a free consultation at 202-277-1228 or tracey@districtcityliving.com | Follow her on Instagram @TraceyWilliamsBarnett_Realtor