Should You Rent or Buy?
You already know the answer to the rent vs. buy question.
If you are a buyer that is considering renting for another year in the hopes of the market cooling down, or interest rates dropping, PLEASE READ THIS!
The net gain by purchasing a home in the DC area today, with a monthly payment of $3,000/month, would be $280,000 in 9 years!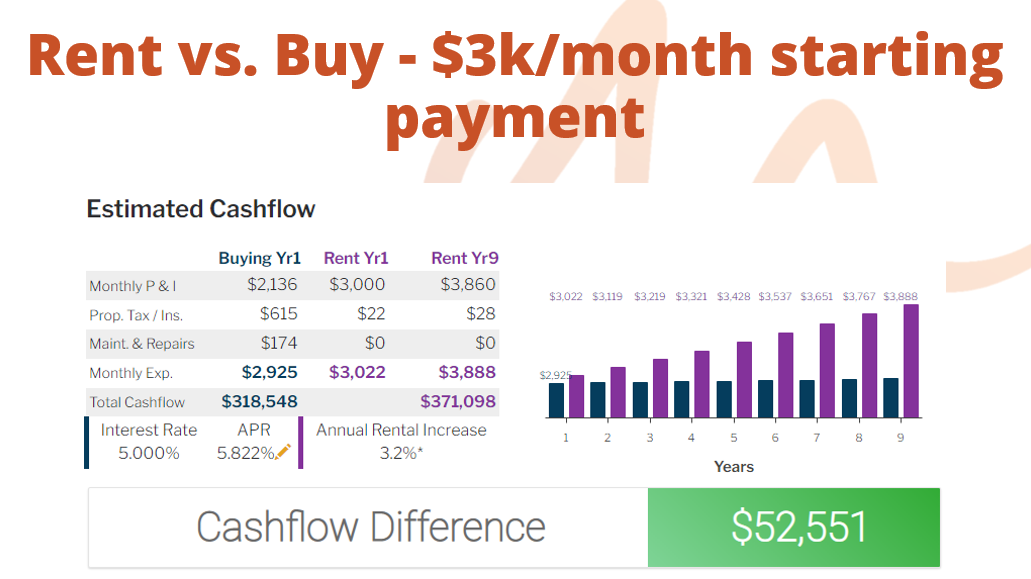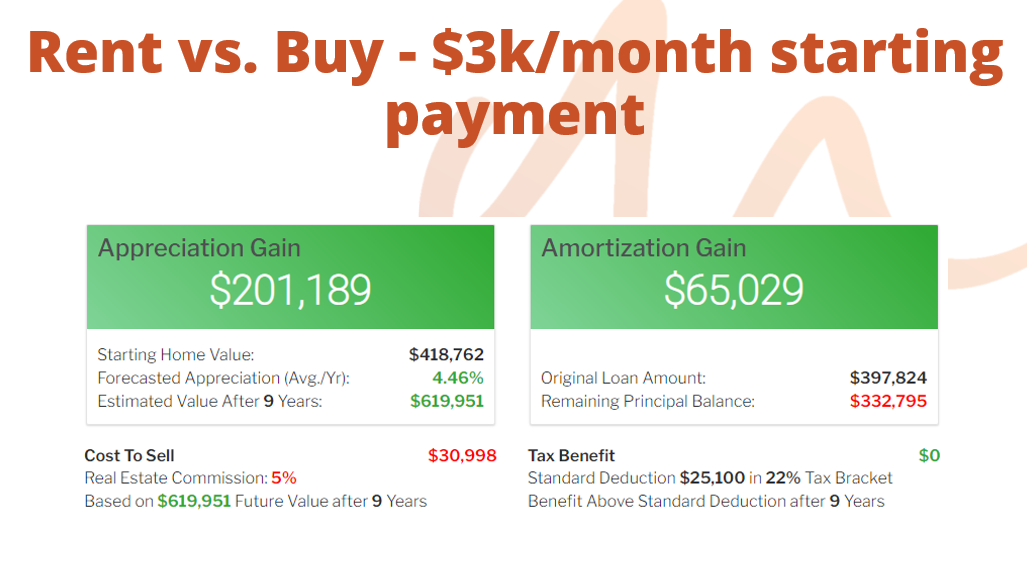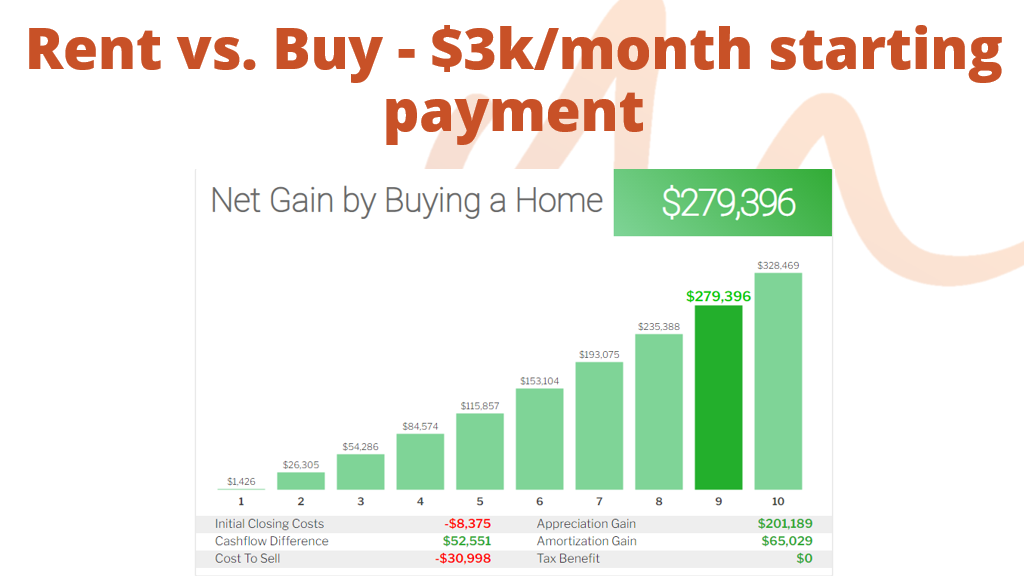 Let Tracey & Joe help you get to the finish line soon!
Article Courtesy of:
Joe Dawson | Home Loan Expert
Mission Mortgage
Tel: 703-376-1967